HostGator Promo Code
This page last revised May 12, 2015.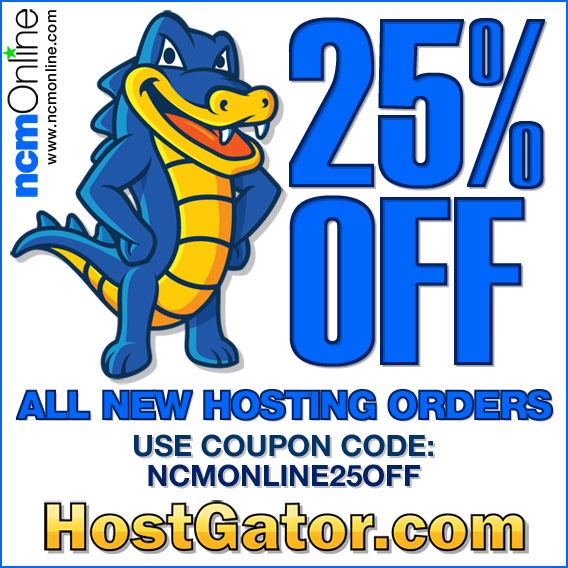 Current Coupon Code

25% Off Any Hosting Plan:
NCMONLINE25OFF
Offer Expires:
No Expiration
Offer Details
Shop now and receive 25% off any HostGator web hosting plan.
Use promo code NCMONLINE25OFF in your cart when you order.
No expiration.
Discounts and promo codes are reserved for first-time accounts or first-time customers only and may not be used towards the purchase of a domain registration unless otherwise specified. If you have previously signed up using a particular domain, you may not sign up again for that domain using another coupon at a later date. Any account found in violation of these policies will be reviewed by our Sales department and the appropriate charges will be added to the account. Coupon abuse will not be tolerated and may result in the suspension or termination of your account. All coupons and discounts are only valid towards the initial purchase and do not affect the renewal or recurring price.
Return to Web Hosting Coupon Codes >
Some information on this page: Copyright © 2015 HostGator.com. All Rights Reserved.
---