Globat Promo Code 08/24/15
This page last revised August 24, 2015.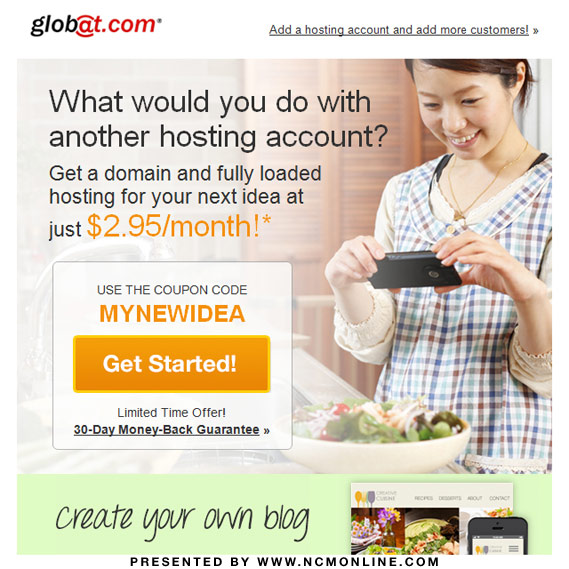 Flash Sale

$2.95 per Month Hosting Coupon Code
MYNEWIDEA
Offer Expires:
Monday, 8/31/15
Offer Details
Existing customers get a domain name and fully loaded hosting account with a 12-month billing cycle for only $2.95 per month.
Use coupon code MYNEWIDEA.
Expires 8/31/15.
Offer valid for current customers opening additional hosting accounts and does not apply to existing plans, renewals, or for affiliate promotion. Promotional price (shown in USD) is only available for 12 month terms and automatically renews at $5.99 per month. Offer ends 8/31/2015.
Return to Web Hosting Coupon Codes >
Certain elements of this page: Copyright © 2015 Globat, 10 Corporate Dr., Suite 300, Burlington, MA 01803
---