Top 10 Web Hosts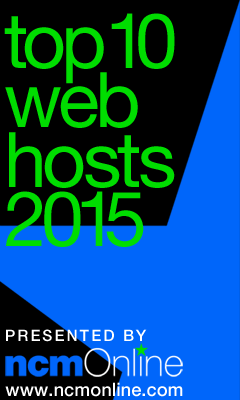 THE AWARDS
The Top 10 Web Hosts Awards are presented to the ten web hosting companies that provide the best low-cost shared web hosting services.
In order to determine the winners, the cheapest WordPress-compatible plans were purchased from 50 popular web hosts. Identical test sites were uploaded to the hosts' servers and then monitored by an independent third-party testing service for uptime and page-load speed from 13 test locations worldwide every 15 minutes for 10 consecutive days.
The results were compiled and the hosts were rated on a one-half to five-star scale for the following 10 factors:
Price
Uptime
Speed
Bandwidth
Disk space
Ease-of-use
Support
Guarantee
BBB rating
Satisfaction
It is worth noting that 8 of the 10 ranking factors are completely data-driven, while only two — ease-of-use and satisfaction — include reviewer opinion. See the NCM Online Shared Host Ranking Methodology page for complete testing and rating parameters. See the individual host reviews for detailed ratings as well as reliability and page-load speed test results.
THE WINNERS
While none of the 50 hosting services purchased, tested, rated, and reviewed was able to achieve a perfect, 5-star rating average, three hosts achieved the highest average score of 4.7 — A2 Hosting, HostNine, and Certified Hosting. In order to break the tie, the three hosts were ranked in order of average worldwide page-load speed.
It is worth noting that of the 50 hosts tested, A2 ranked #1 for US page-load speed (0.7605 seconds), and #3 for worldwide page-load speed (1.1286 seconds).
NCM Online is proud to present its Top 10 Web Hosts Awards for 2015 to the following companies presented in ranking order. Click company names for complete test results and reviews:
RELATED