Best Online Marketing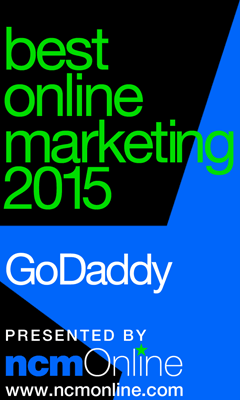 Winner: GoDaddy
THE AWARD
The Best Online Marketing Award is presented to the web hosting company that best utilizes current online marketing avenues to:
Provide added value
Initiate open discussion
Offer instruction in best practices
Establish reciprocal trust
Build brand awareness
Create long-term mutually beneficial relationships
THE WINNER
Best known for their sometimes racy but always memorable Super Bowl commercials, GoDaddy's online marketing efforts are equally impressive. The world's leading domain registrar expertly utilizes Twitter, Facebook, Google+, and YouTube to promote its services via light-hearted memes, instructional videos, timely commentary, discount promotions, and coupon codes.
Further, we know of no other company that makes better use of e-mail in anticipating and meeting its customers' domain registration and hosting needs.
GoDaddy clearly understands the mutual benefits associated with a customer-centric marketing approach. No other web host's online marketing efforts even come close.
NCM Online is proud to present its Best Online Marketing Award for 2015 to GoDaddy.
RELATED